The Group Sheepdog Experience
Our sheepdog experience is the one you will remember!
Discover one of man's oldest skills
Your event will be hands on, educational, fun, rewarding and informative
Your instructor, Vicki Sykes, has competed in top level sheepdog trials and is an experienced trainer. Your Sheepdog Experience will be spent with Vicki and in the company of our fully trained, fun-loving sheepdogs. You will learn not just the skills of working a trained dog, but how they are trained, their history, their future and their adaptability into companion homes.
You can ask as many questions as you want as Vicki is a Border Collie specialist but is also a qualified trainer and behaviourist.
Situated amid the beautiful Yorkshire Moors this experience is not to be missed.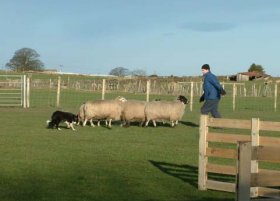 In June 2020 we restructured the Sheepdog Experience to keep in line with the Covid restrictions, and we are now keeping to the new popular format of smaller groups.
Your event will start with complimentary tea or coffee on arrival followed by an introduction to the Border Collie as a breed. You will then start working with the dogs and sheep in a controlled area, and then you will be out in the field with your instructor, a dog and a small flock of sheep. Depending on the number of participants your event can last from up to two to four hours, you will have plenty of time to ask questions and to take photographs of our cheeky collies, and don't forget the sheep they quite like being on camera.
Expand your knowledge of this traditional skill and learn a little about yourself along the way. You will be amazed about how much the collie, at both work and rest, can teach you about yourself and others in a fun and non-confrontational way.
Please note that during the winter months the weather and ground conditions can change quickly and be very severe, from mid November to early March we don't do scheduled bookings but we do take adhoc bookings if the conditions are suitable.
A fun filled event for all ages
…the perfect day out in the company of fun loving collies

Golcar farm is not a show farm, it is a working farm, our dogs are all working dogs and although they will make you work, they will also make you laugh. Book your Sheepdog Experience at Mainline relax, learn and have fun with a bunch of cheeky happy collies.
Price £90.00 per person. Spectators: £10.00 per person (restricted to close family and friends)
For an individual Sheepdog Experience, a closed event for two people or to book a junior Sheepdog Experience please contact us for availability and prices.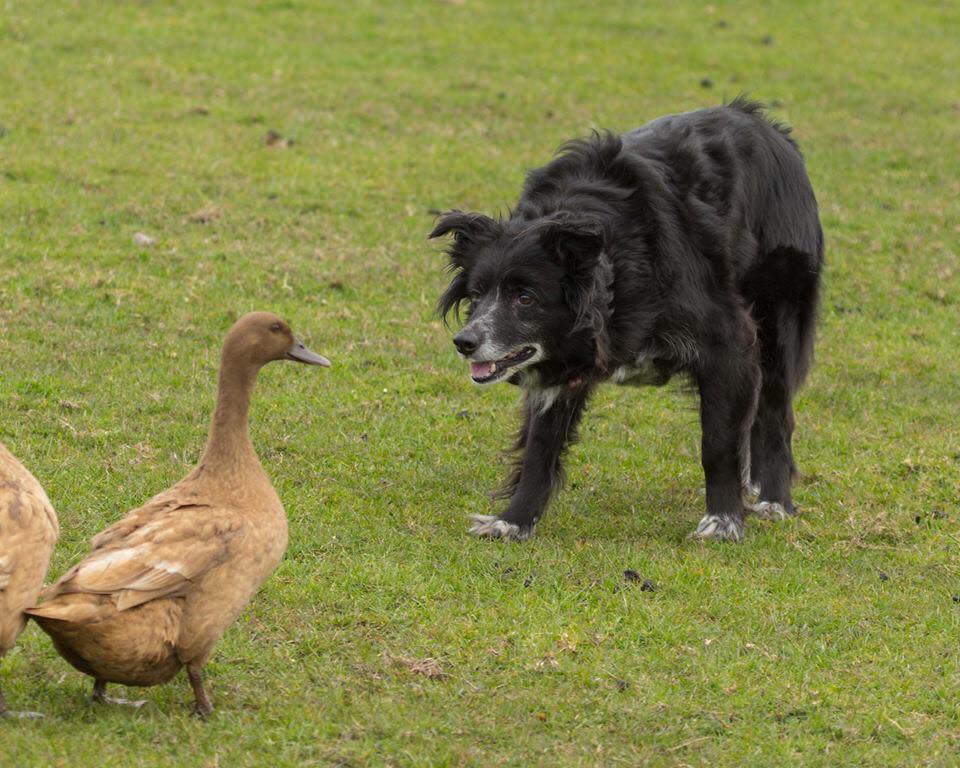 Reviews:
'Dear Vicki and Barbara, I just wanted to say a big 'thank you' to you both, and the three dogs and four sheep, on behalf of my husband Ian, for a wonderful day on Tuesday. We both learnt so much as participant and spectator, and have acquired a great admiration for the skill involved in working with the border collies.'
'Thank you for such an informative experience'.
'Lovely experience, fun day, loved every minute, thank you.'
'Fantastic day and good fun. Dogs were loving it too. Thanks for a great event'.
'Thank you Vicki and your amazing four legged friends.'
'Fantastic time, so much fun and so informativie and educational. We really loved it.'
The Sheepdog Experience is also suitable for many different groups and parties, with gift vouchers also available.
Private groups
Corporate team building
Hen/stag parties
Children's parties
Family Sheepdog Experience
Junior Sheepdog Experience